Postgraduate Course: 'Clinical Endocrinology', March 28-29, 2014
Datum održavanja: 28.03.2014. 00:00 - 29.03.2014. 00:00
We are delighted to present the program of the 5th Postgraduate Course in Clinical Endocrinology which will take place in Zagreb from 28 to 29 March 2014. Our goal is to provide the participants with an opportunity to meet distinguished international speakers as well as to network with colleagues from the region.
Course president
Professor Darko Kaštelan
Organiser
Zagreb University School od Medicne
Department of Endocrinology, University Hospital Center Zagreb
Venue
Croatian Academy of Sciences and Arts, Opatička 18, Zagreb
Final programme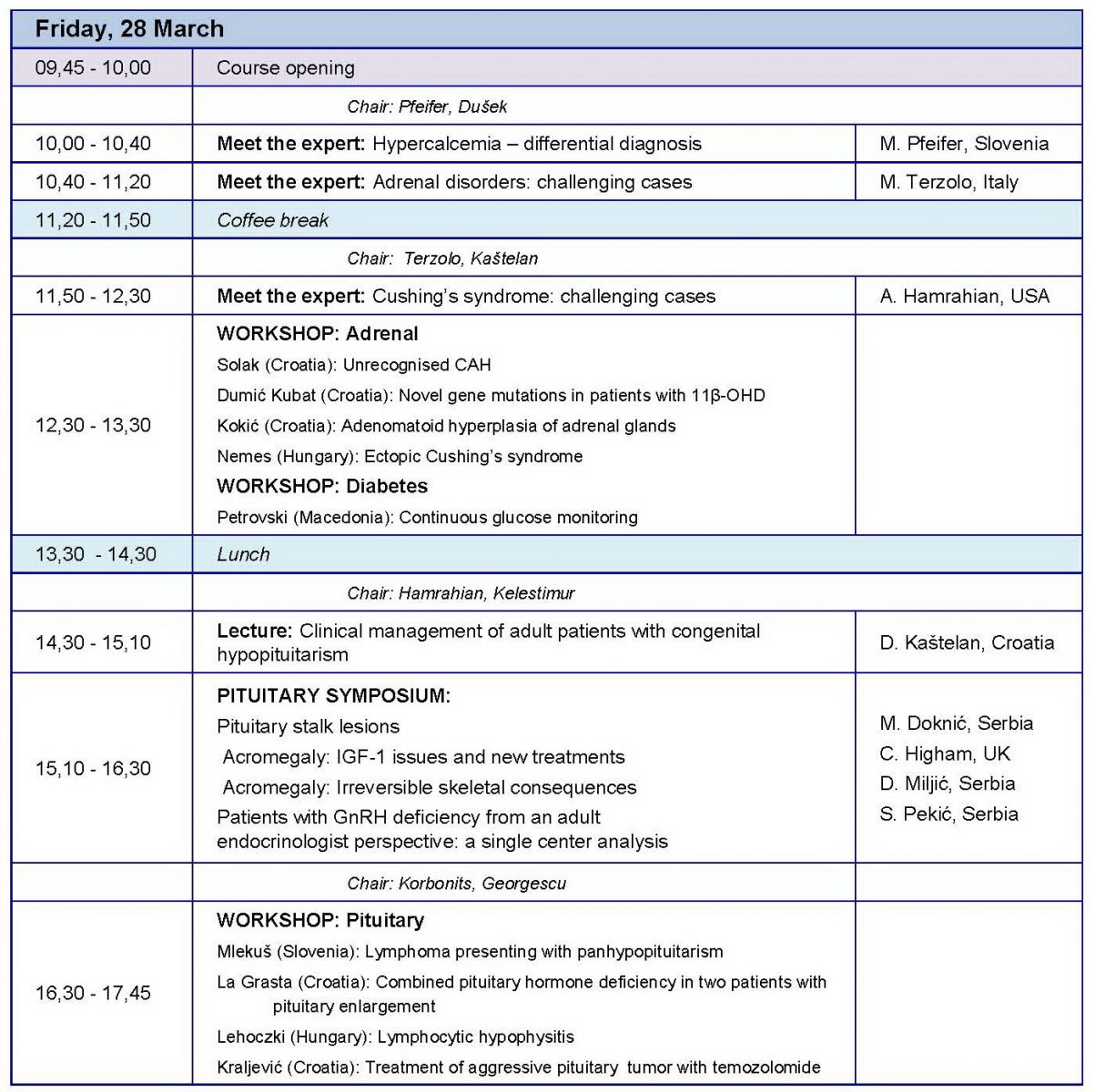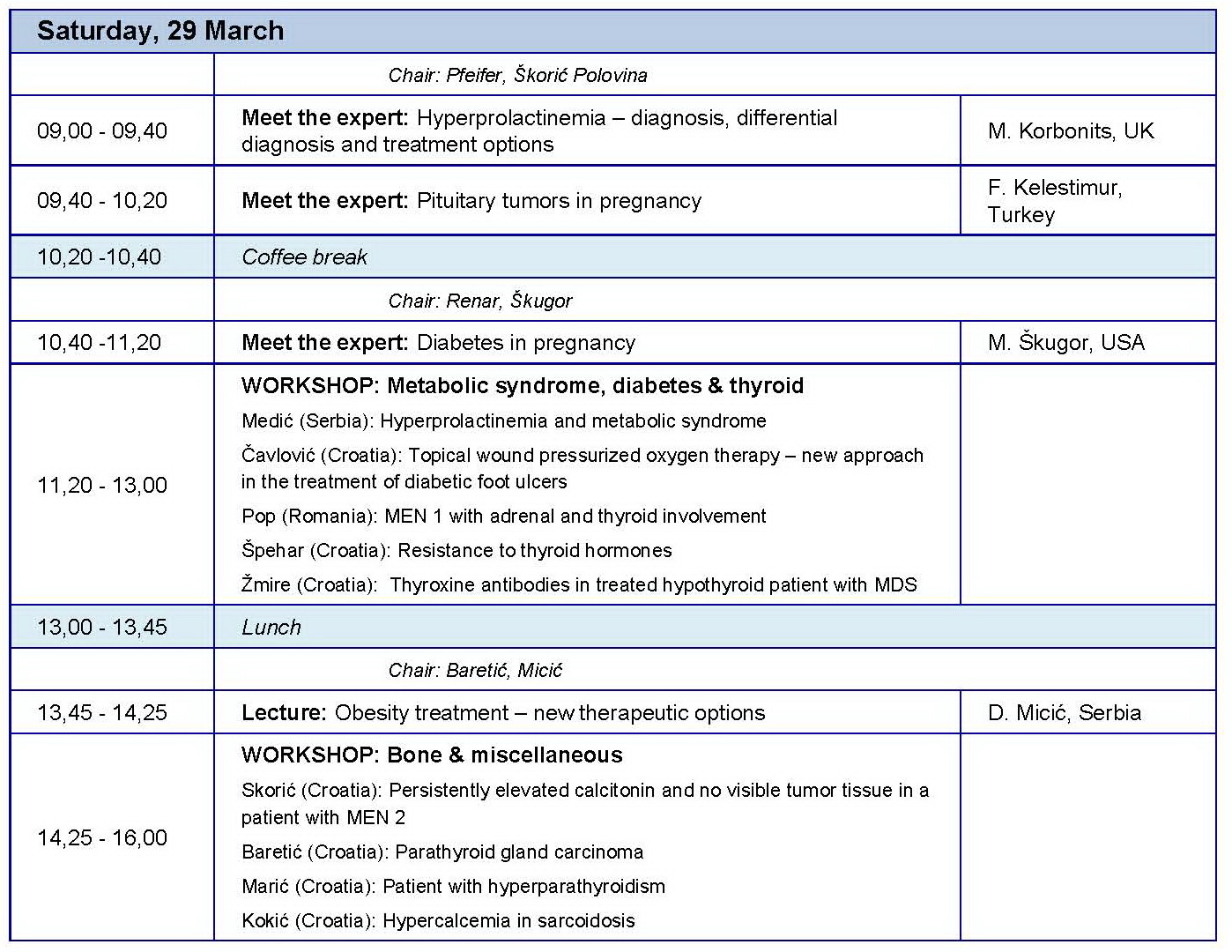 Call for cases
We encourage you to submit interesting cases from your everyday clinical practice and present them in the workshops. Please send your presentation until February 1, 2014 via email to tdusek@mef.hr.
Registration
Please register your attendance until March 1, 2014 by filling out the Registration form and sending it to the address bellow:
Ms Sunčana Zgaga, course secretary
E-mail: suncana.zgaga@kbc-zagreb.hr
Fax: +385-1-2376 036
There is no course fee.